You gotta check out this super cool spot on an island in the archipelago. It's seriously one of the most exotic attractions in Western Norway. Trust us, you won't regret it!
Cornelius is one of Scandinavias most prestigiously seafood restaurants. Inspired by the weather of the day and the raw beauty of the local fjords, Cornelius serves a Meteorological Menu, prepared using innovative culinary techniques and with a genuine passion for seafood.
Every day, every season – they offer unique and exciting gastronomic experiences with a delicious variety of the seafood from the West coast.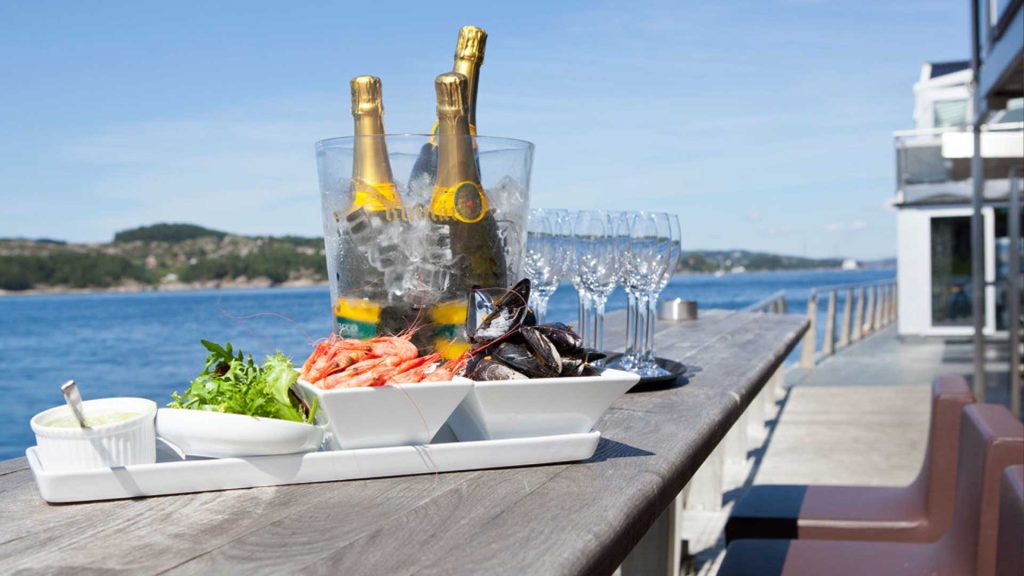 Vingrotten – The Wine Cave
The cave contains more than 8000 bottles, carefully selected from exciting winemakers from all over the world, to be a perfect match with seafood. Their stock varies from the most renowned appellations to those we consider up and coming, from the old world to the new world. Carved into the mountain behind the restaurant, with natural cooling from the sea, «Vingrotten» has perfect conditions for storing of wine. All our guests are welcome to visit the wine cave accompanied by one of the sommeliers.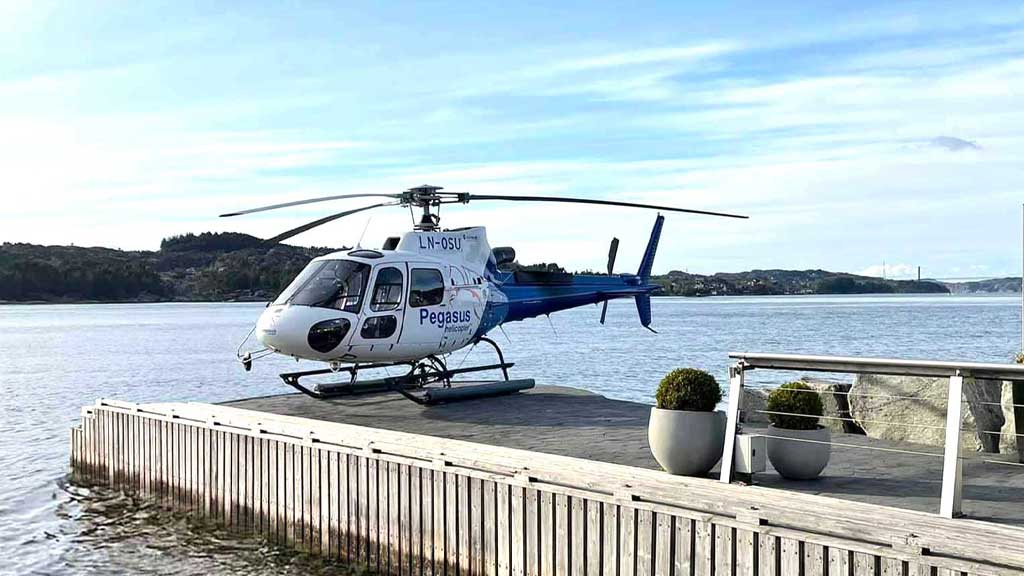 Helilunch information
Included
What to see
Duration
Price
Helicopter sightseeing
Lunch at Cornelius
5 people
Fjords
Archipelago
Aprox. 90 mins
NOK 25 000,-
---